Stock Shows and Rodeos
Houston Livestock Show and Rodeo

Houston, TX
Houston draws its share of the 4.4 million total registered Quarter Horses to compete in Halter, where the horse's body condition, fitness, confirmation and overall health is judged; English, where the desired traits of a Hunter-type horse are judged; and Western, which encompasses the traits desired in a Trail, Cutting, or Western Pleasure-type horse. The Quarter Horse is the desired horse to compete on in associations such as the National Cutting Horse Association and the National Reined Cowhorse Association for its athleticism and intelligence.
Youth classes are among the largest in entries and are broken into three age divisions: Novice Youth, 13 & Under and 14-18. High Point horse and rider awards are given in each division. Select Amateur, Novice Amateur, Amateur and Open divisions are awarded High-Points as well as premium added monies in many classes. In the past, awards have included saddles, laptops, horse blankets, halters and saddle pads for all divisions.
For more information visit hlsr.com
Fort Worth Stock Show and Rodeo
Fort Worth

The Fort Worth Stock Show and Rodeo is held at one of the finest horse facilities in the United States, the Will Rogers Equestrian Center. Fort Worth is home to many prominent horse associations, training and breeding facilities and ranches in North Texas.
Come celebrate Fort Worth's historic ties to livestock and the people who raise them, the Stock Show provides visitors with a host of entertainment and educational events for the whole family.
For more information call (817) 877-2400 or visit fwssr.com
San Antonio Stock Show & Rodeo


San Antonio, Texas

The San Antonio Stock Show & Rodeo hosts a wide variety of horse events each year, including one of the longest-running AQHA shows in the country. Exhibitors compete in the climate-controlled Expo Hall located in the heart of the grounds, with adjacent warm-up arenas and a stall barn conveniently located next door. Quarter Horse Open, Amateur and Youth exhibitors compete in halter, western and english, as well as cutting horse classes held in conjunction with the prestigious NCHA Cutting Horse Show. With a focus on developing the youth of Texas, the San Antonio Stock Show & Rodeo awards generous scholarship to its youth. Quarter Horse exhibitors appreciate the efficient show schedule which allows competitors to maximize their time and money by easily crossing over to show in Paint Horse Show and Open Horse Show classes on the same day.

For more information call 210.225.1309, email horse@sarodeo.com or visit www.sarodeo.com/horse-show
San Angelo Stock Show and Rodeo
San Angelo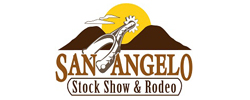 The San Angelo Stock Show & Rodeo Association hosts the Silver Spur Circuit in the climate controlled 1st Community Credit Union Spur Arena in San Angelo, Texas. The show is scheduled for the third weekend in January.
Visit sanangelorodeo.com, and click the Equine Events button for more information.
Star of Texas Fair and Rodeo
Austin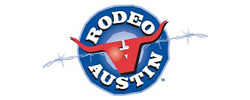 Quarter Horses from Texas and beyond can compete in Western and English styles of riding in the Double Judge /Double Pointed Amateur and Youth AQHA shows.
Star of Texas Fair & Rodeo – Rodeo Austin
Show Location: Travis County Expo Center
For more information visit rodeoaustin.com
Sandhills Stock Show and Rodeo

West Texas Fair and Rodeo
Abilene
For more information visit taylorcountyexpocenter.com